Mitsubishi Ductless Mini-Splits
Service, Repair & Installation
---
Mini-Split Heat Pumps have incredible efficiency, are long-lasting and an affordable solution to zoned cooling and heating in your home. The unique design of the mini split system allows for installations in older remolded homes as well as new construction.
A duct-free system, also known as a "split" air conditioner system, is made up of or includes two units: an indoor unit to deliver conditioned air to the room, and an outdoor unit to remove heat collected from the space. The compact refrigerant lines run between the two units. The system eliminates the need for ductwork. Duct-free systems are not just ideal for older homes that have no ductwork and room additions, but also in rooms that just never seem to be the right temperature and are never comfortable.
---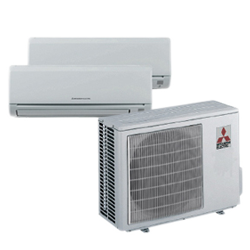 Cool Environment provides service and repair to all makes and models of mini splits.
We proudly install industry leading Mini Splits from Mitsubishi.
---
CUSTOMIZED COMFORT…FOR LESS
Whether you're creating a quiet, comfort controlled room, or simply want to heat or cool an area without expensive ductwork, Mitsubishi's duct-free systems set a new standard for efficiency, great looks and comfort.
Duct-free systems are much simpler and economical to install because they only have three basic parts: an outdoor condensing unit, an indoor unit, and the components that connect the two.
Duct-free systems are ideal for home or office additions to replace unsightly window units, and for renovations or retro-fits where it's important to preserve the building's original appearance.
---
THE BENEFITS OF DUCT-FREE
Fast installation – With no costly ductwork, duct-free systems can be installed in places where conventional ducted systems simply can't go.
Incredibly quiet – Indoor units operate at just 26 dB (the level of softly rustling leaves!).
Custom temperature control – It's easy to precisely maintain the temperature in each room.
Attractive design – Choose from a wide variety of elegant looks to enhance any interior decor.
---
CUTTING-EDGE FEATURES
Reduced energy costs. You can cut your cooling bill with energy-efficient technology.
Cleaner, healthier air. Plasma air purifying technology ensures cleaner, fresher air.
Better air circulation. Computer controlled louvers and fan speeds minimize temperature differences in the room.
High-speed cooling. Powerful Jet Cool feature quickly cools warm rooms down to a comfortable temperature.
Built to last. Your mini split system will run like new for years.
Ductless Single Zone Wall Mount Heat Pump
MUZ-GL12NA
Indoor & Outdoor Units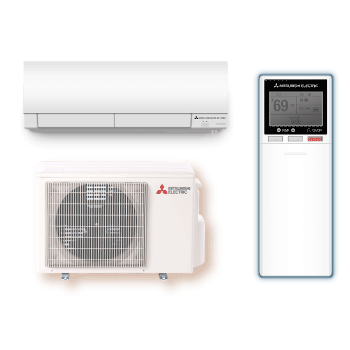 MUZ-GL15NA
Indoor & Outdoor Units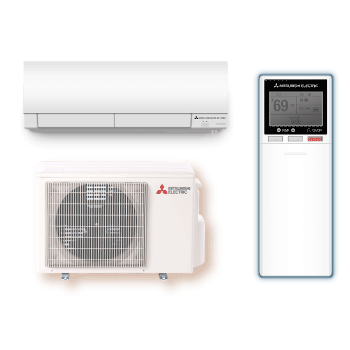 MUZ-GL18NA
Indoor & Outdoor Units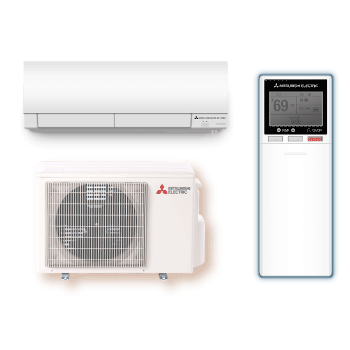 MUZ-GL24NA
Indoor & Outdoor Units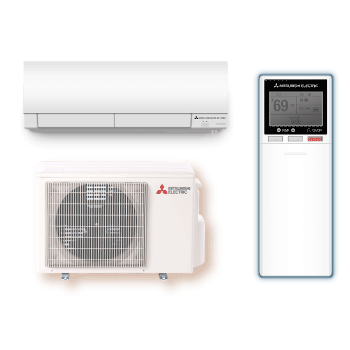 Wall Mount Air Conditioner
MUY-GL12NA
Indoor & Outdoor Units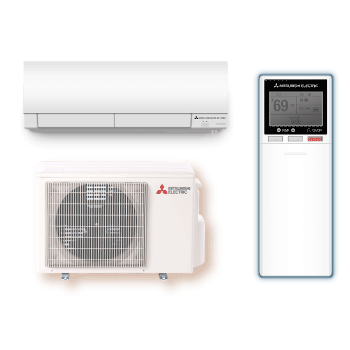 MUY-GL15NA
Indoor & Outdoor Units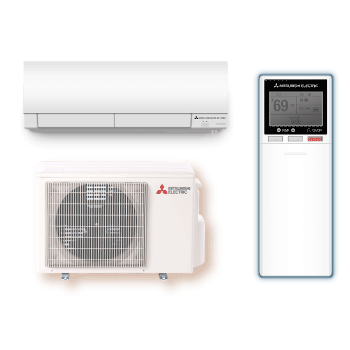 MUY-GL18NA
Indoor & Outdoor Units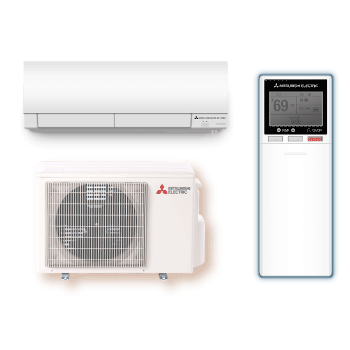 MUY-GL24NA
Indoor & Outdoor Units